Leading edge polishing technology to meet today's surface finish requirements.
Our FILWEL polishing pads are designed using technical knowledge obtained from over 40 years of synthetic leather manufacturing. Advanced technologies in non-woven fabric manufacturing and resin impregnation allow us to offer solutions for our most challenging customer processes.
In addition, our manufacturing yields provide our products with a cost advantage over other available products in the market place. We follow rigorous quality control throughout our systems to meet our customers' requirements.
ADVANTAGES
Competitive pricing
Pads designed for optimal finishes
Strict quality control standards
Various pad types and options
Consistent lot-to-lot performance
COMMON APPLICATIONS
Glass
Germanium
Gallium Arsenide
Ceramics
Aluminum
Silicon
Quartz
Lithium Niobate
Sapphire
PAD CUSTOMIZATION OPTIONS
Using a variety of CNC tools, we have the ability to provide a pad customized to your tool configurations.
SIZES AND SHAPES
Many pad sizes available upon request
Common square, circle and ID cuts are available upon request
PRESSURE SENSITIVE ADHESIVE (PSA)
All pads can be supplied with a specially developed PSA
GROOVING PATTERNS
Various grooving patterns available to meet your specifications
| PITCH | WIDTH | DEPTH | PATTERN |
| --- | --- | --- | --- |
| 10.0 | 2.0 | 0.4 | X-Y |
| 20.0 | 2.0 | 0.4 | X-Y |
| 30.0 | 2.0 | 0.4 | X-Y |
| 40.0 | 2.0 | 0.4 | X-Y |
| 50.0 | 2.0 | 0.4 | X-Y |
STOCK REMOVAL PADS
We offer a line of stock removal pads that is made of a polyurethane-resin-impregnated non-woven substrate developed from a unique polyester fiber technology. This combination of material provides a solid medium for many different high precision polishing applications, from intermediate to stock removal. Our stock removal pads come in a variety of different physical properties. Please contact us for more information.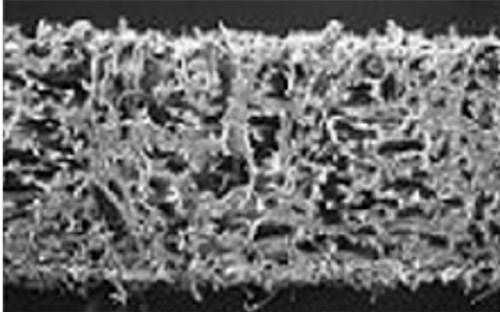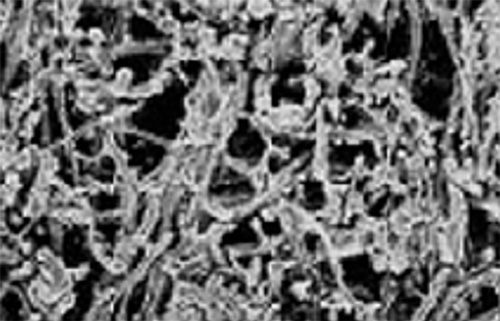 FINAL POLISH PADS
Our final polishing pads are composed of a vertical oriented porous layer that is formed on a polyurethane-impregnated non-woven substrate. With the use of our final polish pads, a high level of surface finish and pad longevity can be achieved. Our final polishing pads come in a variety of different physical properties. Please contact us for more information.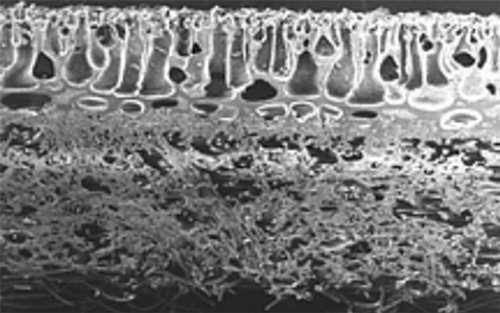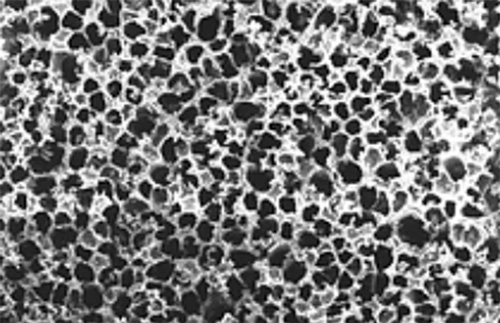 EDGE POLISH PADS
Our edge polishing pads have been developed with a special resin formulation to endure the impacts and load forces created by the edge polishing process. Our pad is composed of a very soft and durable non-woven material that provides good removal rates in-conjuction with low defectivity and scratch performance. Please contact us for more information.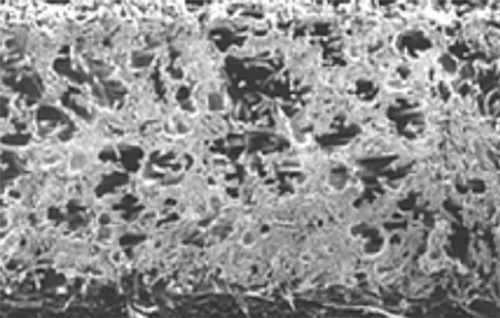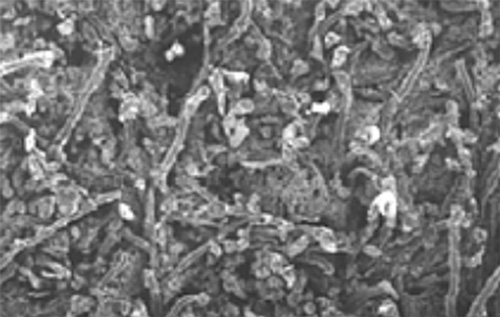 BACKING INSERT PADS
Our poromeric backing pads are manufactured to have a vertical oriented porous layer on a PET substrate. This produces a highly flat and consistent material for backing pad applications. Backing pads can be precision die cut for a variety of different wafer shapes and sizes. Please contact us for more information.